Home
> Al-Iʿjaz Research Journal of Islamic Studies and Humanities
---
Issues of Al-Iʿjaz Research Journal of Islamic Studies and Humanities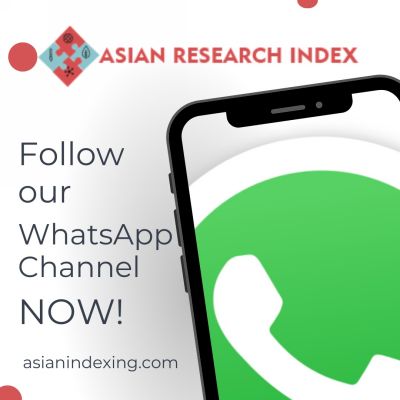 Join our Whatsapp Channel to get regular updates.
---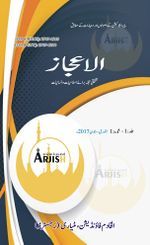 Journal
Al-Iʿjaz Research Journal of Islamic Studies and Humanities; الاعجاز تحقیقی مجلہ برائے اسلامیات و انسانیات; ARJISH
Publisher
Al-Khadim Foundation, Matiari, Sindh (Pakistan)
Article Processing Charges
APC
Review Process
Peer Review
Subjects
Islamic Studies; History; Linguistics; Literature; Performing Arts; Politics; Philosophy; Religious Studies
Languages
English; Urdu; Arabic
Editorial Board URL
Author Instructions URL
Author Licence URL
---
This page has been accessed 8 times.
Introduction
Research Journal Journal of Islamic civilization and culture (JICC), was started in June-2018. It is a peer reviewed journal and is published biannually by the Department of Islamic/Pakistan Studies, The University of Agriculture, Peshawar-Pakistan. Its mission is to offer chance of publications to different scholarly articles in the field of Islamic studies, culture and arts. We encourage scholars to send us their research articles in three different languages; Arabic, English and Urdu.
Aims and Scope
The aim of Journal of Islamic civilization and culture (JICC) is to provide a platform to the researchers to share their efforts and spread their results to promote research in the field of Islamic Studies, culture, and arts. The particular focus of our journal is to provide with a chance to the scholars and researchers to offer solution to the newly emerged issues in the modern era related to the field of Islamic Sharia and hence help Islam to spread out and come up with answers to such questions.
Contact Information
Aijaz Ali Dr. Al-Khadim Foundation, Matiari, Sindh, Pakistan Phone 923068318880 alaijzrj@gmail. Com
| | | | |
| --- | --- | --- | --- |
| Id | Volume & Issue | Year | No of Articles |
| Id | Volume & Issue | Year | No of Articles |