---
Issues of Al-Wifaq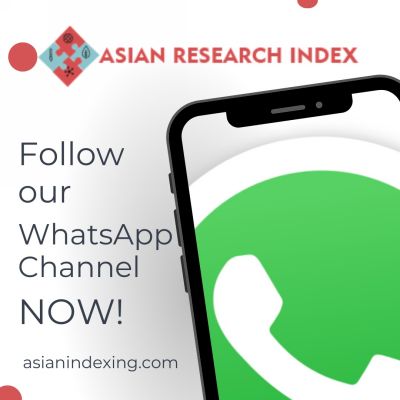 Join our Whatsapp Channel to get regular updates.
---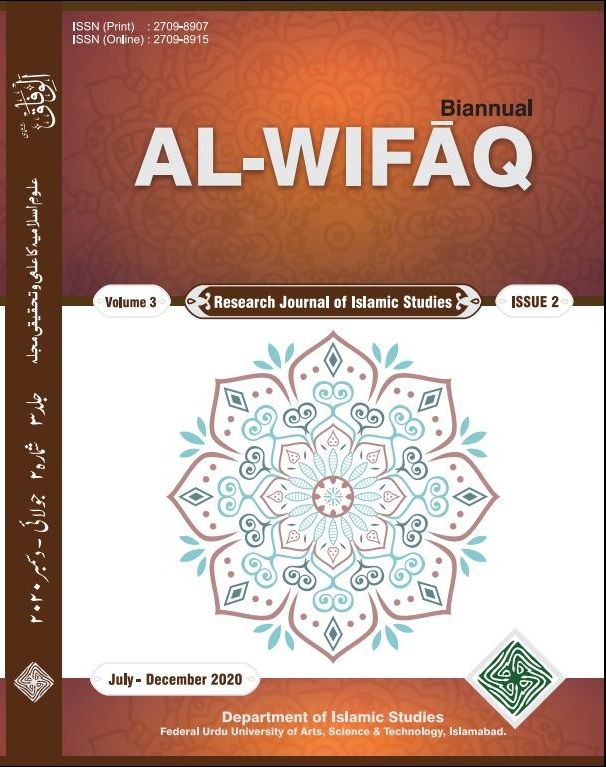 Editor
Dr. Habib ur Rehman
Publisher
Department of Islamic Studies
Article Processing Charges
None
Review Process
Double Blind Peer Review
Languages
Urdu; Arabic; English
Editorial Board URL
Aims URL
Author Instructions URL
Author Licence URL
---
This page has been accessed 8 times.
Introduction
Al-Wifaq Research Journal of Islamic Studies, Published by Islamic Studies Department, Federal Urdu University of Arts, Science & Technology, Islamabad, Pakistan.
Aims and Scope
The aim of this Journal is to promote research in the field of Islamic Studies and provide a dynamic platform for researchers and professionals to share their efforts and circulate their achievements and practical experience through providing opportunities for print and online access to quality material for all those who have their interests in research regarding religious sciences. Al-Wifaq is a biannual research journal that focuses on Islamic studies to publish arbitrated articles dealing with various aspects of life. It covers various branches of knowledge such as Uloom-ul-Quran, Uloom-ul-Hadith, Usool-e-Fiqh, Comparative Religions, Ilm-ul-Kalam, Sufiism, Philosophy, History, Culture and Civilization, Law, Politics, Economics, Anthropology, Education, Human Rights as well as contemporary issues in Islamic perspective, etc. Similarly, Commentary on Islamic books and biography of Muslim Personalities are also published in it. As the Journal accepts articles in three languages (Urdu, Arabic, and English), so in this way, it establishes a scholarly relationship between academic and intellectual communities of the world in the field of Islamic Studies.
Contact Information
Dr. Habib ur Rehman Editor "Al-Wifaq" Assistant Professor, Department of Islamic Studies, Federal Urdu University of Arts Science & Technology. Khiyaban-e-Sohrwardi, G-7/1, Islamabad. +92 51 9252860-3 Ext: 168 +92 331 3103333 alwifaq@fuuast. Edu. Pk
| | | | |
| --- | --- | --- | --- |
| Id | Volume & Issue | Year | No of Articles |
| Id | Volume & Issue | Year | No of Articles |